There are days when my house is a disaster.  Between the kid toys and the dog toys, the floor is usually covered.  My kitchen counter tops are a dumping ground, and the laundry is stacked up in the bathrooms.  I don't do well when my home is in that state.  I feel unsettled and discombobulated.  The best thing for me is to get it all cleaned up, at least in my living space.  Usually, when this happens, I'll ask my husband to take over childcare duties so that I can "speed clean".  Within a half hour, my house is back to looking presentable again.  It's not perfect, but it's something that I can live with.  Today I'm going to share some of those tips with you!
Step 1 – Sweep for trash and recycling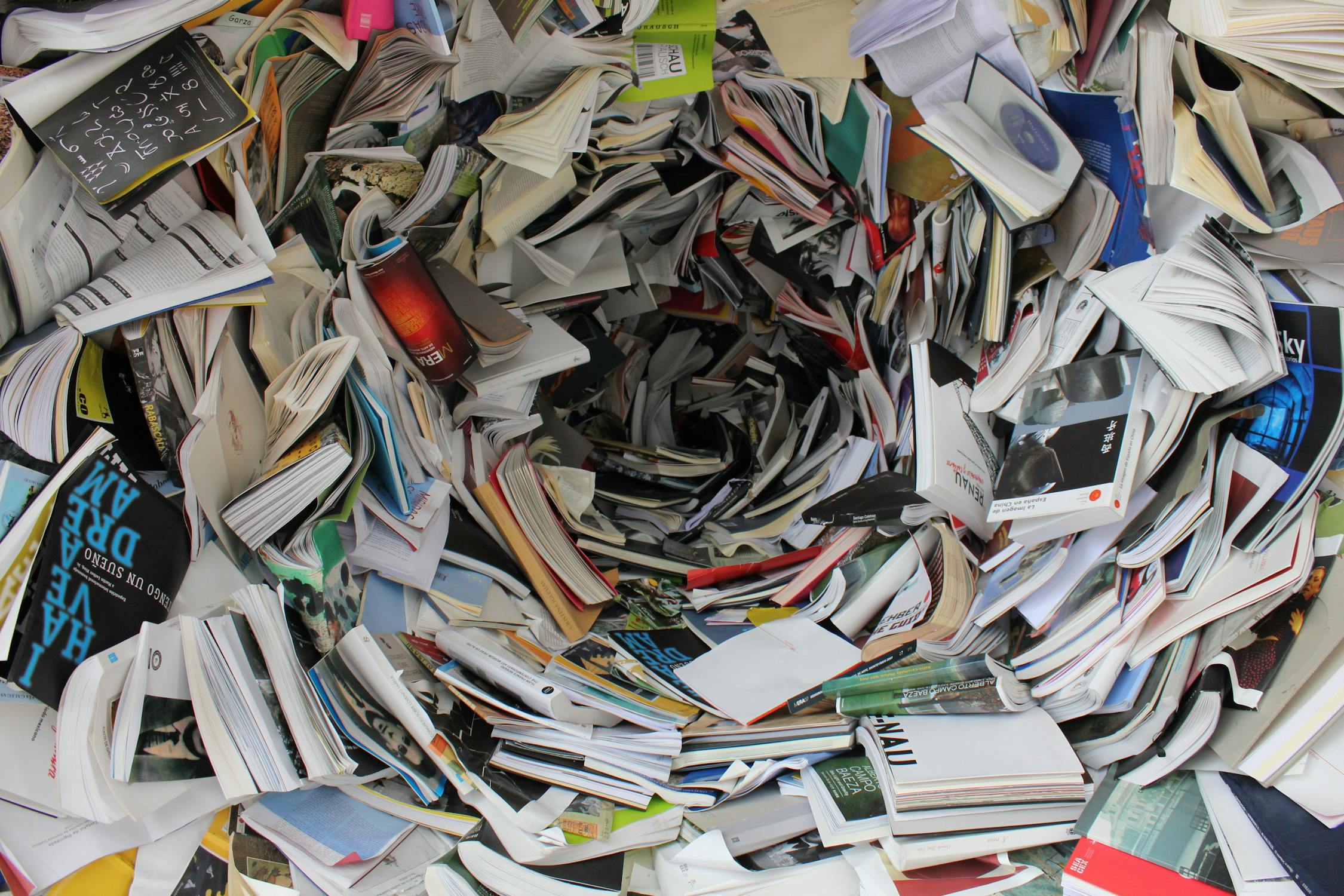 I save all my plastic grocery bags (I've been using reusable ones lately, but I still have a rather large stash).  To start, I grab a bag and make a run around the living space for trash.  This means I start near the door and go from there.  Anything that's trash gets tossed in the bag and then I throw the bag in the trash.  This usually can be accomplished quickly and makes space feel cleaner instantly.  Next, I grab my recycle bin and do the same exercise.  Once the bin is full, I bring the recycle to the bin outside immediately.  I like to finish tasks in one swoop so they aren't outstanding and I can mentally check them off my list.  You'd be surprised at how quickly these tasks are accomplished.
Step 2 – Sort paperwork
If there's any paperwork around (like the mail), I go through it quickly.  I have a pile of things that need my attention and I recycle as much of it as I can.  I have a nice basket that looks pretty in my kitchen and I put everything else in there.  When I have more time, I go through the pile.  This usually happens after bedtime when both adults are home so we can handle that pile together.
Step 3 – Collect any dishes to clean

Someone I will not name (*cough* Mr. Libby&Lu *cough*) tends to leave dirty dishes around.  Also, my Nugget has a sippy cup that she totes around with her and it ends up in weird places.  So that's the next step.  I do a quick rinse and toss the dirty dishes in the dishwasher.  We run the dishwasher at night and empty in the morning when Nugget is eating breakfast.  This system works the best for us.  I run another load during naptime if it's needed.  My goal is to have a clean sink by the end of the night.  It doesn't always happen, but life isn't perfect and I don't need to be either!
Step 4 – Laundry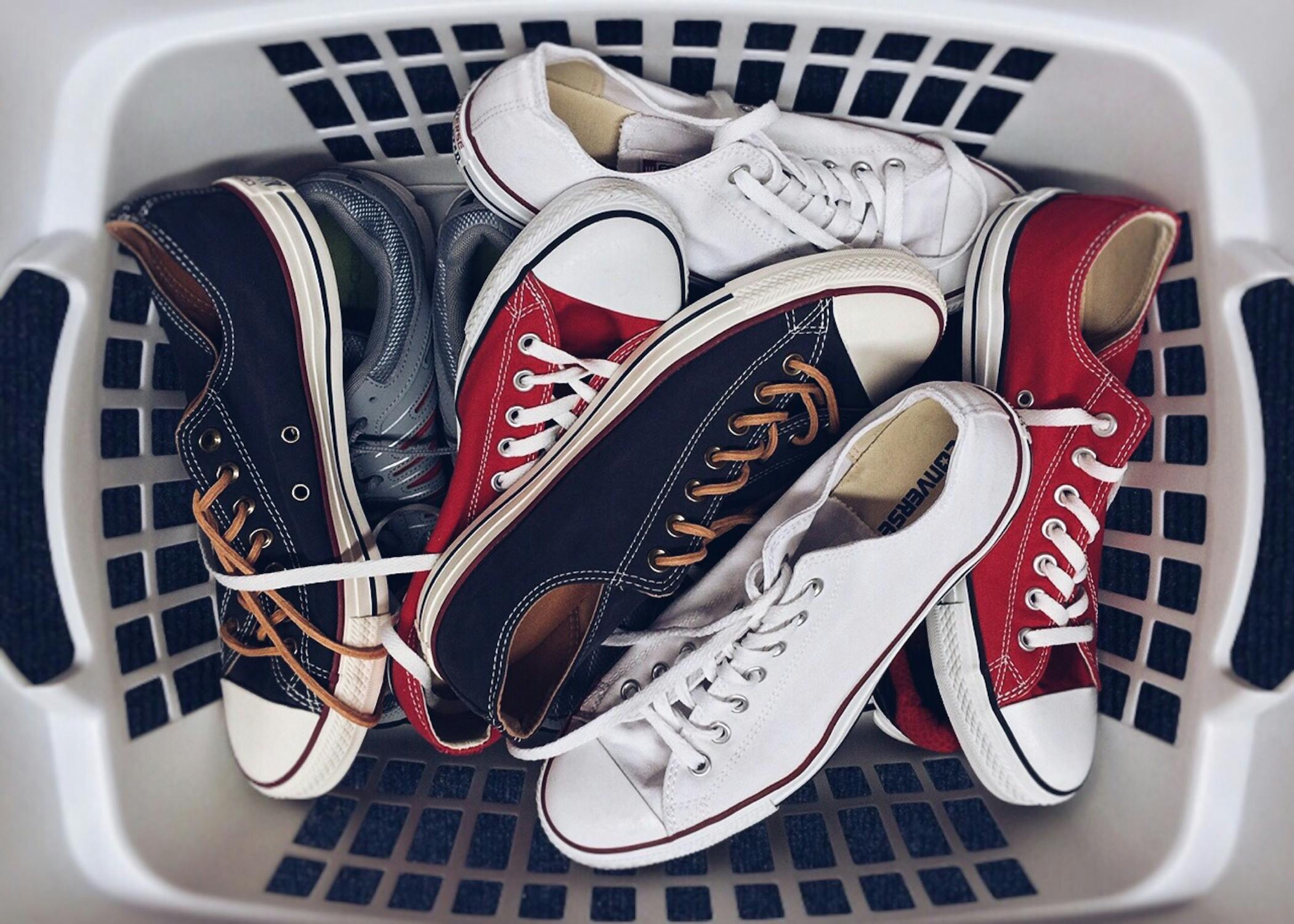 My dog likes to hunt for socks.  She's a great sock hunter and is extremely crafty.  She always manages to find the dirty (and sometimes clean) socks no matter where they are.  At this point, I don't bother trying to outsmart her because it's not worth the effort and mental energy.  So I do a sweep of the living area for socks that she's brought out.  Those go back in the hamper and I try to remember to shut the door.  Sometimes that works!  If I have other laundry that's done, I go put it away to get that chore out of the way.  I've been folding clothes as I take them out and it makes a HUGE difference.  It's a lot easier to put folded clothes away and I can move quickly once they are done.
Step 5 – Laundry Basket run
Next, I use the empty laundry basket that I just cleared out to good use in what I call a Laundry Basket Run.  I start on one end of the living area (by the door) and I grab anything that doesn't belong and put it in the basket.  At this stage, I ignore toys.  Because I do this every day, there's usually not a lot so I take what's in there and put it all back where it belongs.  By this point, I'm feeling good about the cleaning and things are really coming into shape.
Step 6 – Surfaces
At this point there's no trash or recycling lying around, my laundry is put away, my dishes ready to be cleaned, and there's no clutter on my surfaces.  Because my counters and other surfaces are clutter-free, this is when I do a quick run at cleaning them.  I wipe down my counters and depending on the day, dust quickly.  Because I'm not working around things, I'm able to complete this quickly and it gives everything a great boast!
Step 7 – Toys
Ah, now we've come to the most annoying part of the cleaning routine.  Toys.  By now, I'm running out of steam from blasting through my other chores.  My living area looks mostly done, but the floors are dragging everything else down.  The first thing I do is gather all the dog toys.  My dog leaves her toys everywhere.  However, she doesn't seem to mind when I put them away, which is usually why I start there.  Putting them away in their dedicated bag goes a long way.  Next, I pick up the toys in areas that are not currently being used.  We have a playroom and sometimes toys migrate into the living room.  So I start in the living room and my husband keeps Nugget occupied in the playroom.  I leave the playroom alone.  There's no hope for that until after she goes to sleep.
Step 8 – Vacuuming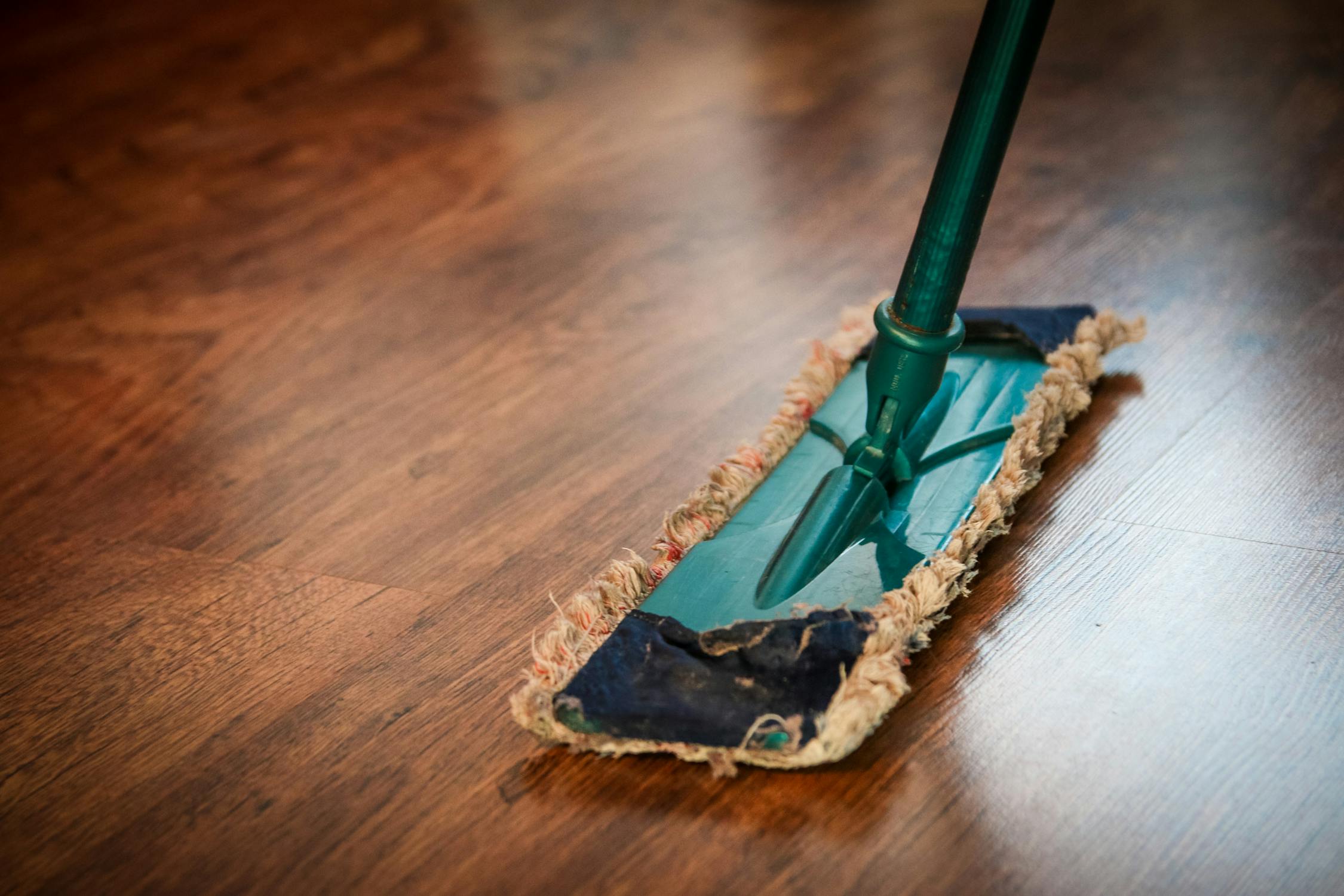 Because I have a Golden Retriever and a toddler, my floors are always a mess.  And I have to vacuum every day.  The best thing I ever did for myself was purchasing a cordless stick vacuum that can handle the mess.  Once the floors in the living area are picked up, I grab my vacuum from the charger and make short work of the floors and couches (which are always covered in dog hair no matter what I do).
At this point, I'm done with my quick cleaning routine.  Because I keep on top of everything, this usually doesn't take me more than a half hour.  If there's a bigger task, I save it for nap time or after bedtime.  These tasks are often things like cleaning the bathrooms, washing the floors, or a bigger dusting session.  My quick clean is just for maintenance so sometimes you need to bust out the power cleaners and scrub.
What's your favorite way to speed clean?  Are there any tips you have to share?
Pin for later!