The shower is over, the baby has been born, and things are starting to go "back to normal".  Only now she has a baby and is learning how to navigate motherhood.  Are you looking for the perfect gift for the new mom in your life?  Here are some gift ideas for new moms that she'll love!
**We are a participant in the Amazon Services LLC Associates Program, an affiliate advertising program designed to provide a means for us to earn fees by linking to Amazon.com and affiliated sites.**
Small Luxuries
New moms are notorious for putting themselves last.  That's why we recommend getting her something that will provide a small luxury for her.  You are looking for something that doesn't eat into her valuable time, but something that she can enjoy while feeling special.
Bath items
Sometimes the best part of a mom's day is when she can take a shower or bath and be by herself.  Those precious minutes of being able to unwind might be her only time to relax all day. A bath gift set is a perfect gift for someone who just needs a little time out of her day to focus on herself.
Soft bathrobe
Everyone deserves a soft bathrobe.  It's the type of thing you can sink into and feel fancy, even if you're chasing around small children and your idea of a fancy dinner is the fancy mac and cheese.  It's the simple things that can encourage the biggest smiles!
Slippers
Running around the house takes on a whole new meaning when there are little hands on the floor.  All of a sudden, it's crucial to keep the floors as clean as possible.  Which makes the whole shoes in the house debate a tough one.  Don't let her suffer cold feet! Warm and comfortable slippers make a wonderful gift that she'll get lots of wear out of!
Things to Make Her Smile
Some days are just hard days.  There's nothing anyone can do to make it easier, you just have to get through them.  When her baby is crying because that's what babies do, or the toddler refuses to put on shoes but is INSISTING they go outside to play in the rain, she's going to want something that makes her smile.  Those little smiles go a long way to keep her sane!
Sippy Cups Are Not For Chardonnay
A friend recommended this book to me when I told her I was feeling alone.  I was tired, stressed out, and battling PPA.  I got this book as an audiobook and would listen using earplugs in the middle of the night while I would feed my daughter.  It's a funny book and made me feel far less alone.  It was like nightly therapy and I was sad when it was over!  I highly recommend!
Funny Mom Mug
Moms need caffeine.  It's just a fact of life.  They don't sleep and they are always running around.  Plus, they *need* to be on their game in order to chase after kids and deal with all that fun stuff we call life and motherhood.  So bring a smile to her face with a fun mug that highlights her struggles in an interesting way.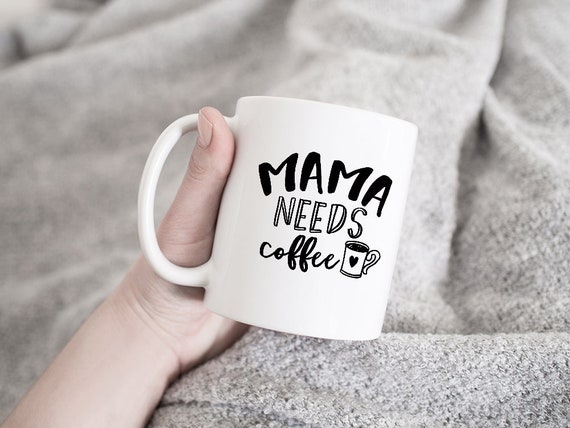 Funny Baby Bodysuit
When our children are too young to pick out clothes to wear, what they wear is more for the parent than the child.  So how about you get something that will make her laugh every time she sees her sweet baby?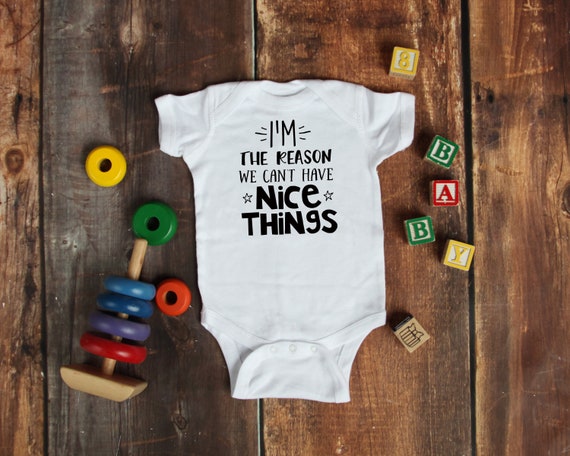 Comfortable Wardrobe
Chasing around kids requires lots of comfortable clothing that aren't going to be wrecked from a small child.  Bonus points if it looks good too!  Here's a list of items that not only are stylish but are perfect for chasing around kids either every day or on the weekends.
Tank Top
When chasing around children, it's best to wear something that is not only comfortable but stylish too. Tank tops that are on the longer side are perfect for chasing kids around especially when paired with your favorite pair of leggings. The soft material and easy style of Libby and Lu's tank tops make a great mom outfit. With different sayings, it's easy to find something that will fit any mom's personality. Who says moms need boring wardrobes.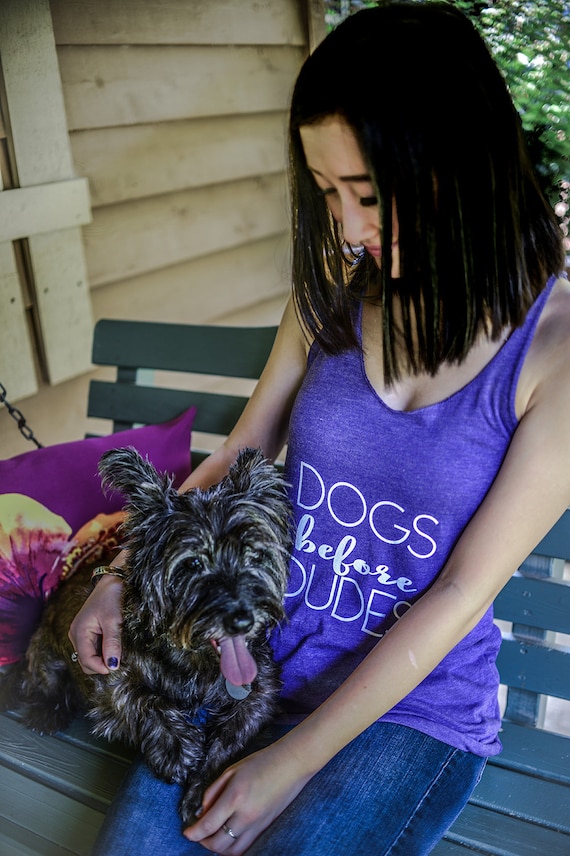 Leggings
Ah, leggings. We love to debate if leggings are pants or if they are undergarments but the truth is when chasing small children, the comfort and flexibility of leggings can't be beaten. A pair of black leggings is a staple of any mom's wardrobe. You can't go wrong purchasing a good pair of leggings for the mom in your life. Trust me she'll thank you for it later.
Socks
Socks? Am I crazy for suggesting socks? Maybe a bit, but hear me out. I'm not talking about regular run-of-the-mill socks.  A great gift idea is slipper-socks or fuzzy socks. With little feet and hands on the floor, keeping the floor clean becomes a top priority. Wearing shoes in the house ads extra work but if you have fuzzy socks you could your feet nice and toasty in comfort.
Headbands
Moms on the go don't want to spend their time fussing with their hair. But they also don't want it to fall in their face. A great gift idea is to get a fun stylish headband so that she can add some personality to her wardrobe while still being true to herself and her style. These headbands are not only cute but extremely practical.