When I first started making baby bodysuits, it was because I wanted something cute and more personal for my daughter.  I wasn't thrilled with all the options in the big box stores.  I wanted something more creative!
Rather than spending hours online searching for the perfect baby bodysuit for my daughter, I decided to use my craft skills to make my own. Thanks to YouTube videos, I was able to pick it up and make some adorable baby bodysuits!
**We are a participant in the Amazon Services LLC Associates Program, an affiliate advertising program designed to provide a means for us to earn fees by linking to Amazon.com and affiliated sites.**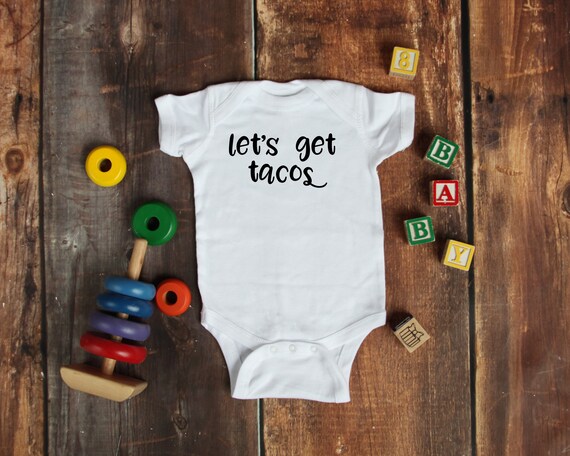 I use my Cricut cutter to cut out Heat Transfer Vinyl.  Then I would iron it onto the bodysuits.  After a while, I started making bodysuits and t-shirts for friends because my daughter couldn't wear them all.  The iron wasn't ideal and it was difficult to make sure that I could get enough pressure on the iron.  It took longer to make them when I wanted the highest quality for baby bodysuits that I was giving to others.
I also realized that if I was having trouble finding the right sorts of clothing for my daughter to wear, then other mothers might have the same problem.  Plus, I was running out of projects of my own!
Selling Baby Bodysuits
When I decided to start selling baby bodysuits, I knew I couldn't iron each one of them and be confident in the quality.  So I did a lot of research and decided to buy a heat press.  I got the largest size I could afford so that I wouldn't be limited to what I could make.  After that, I started to use the heat press for the baby bodysuits and it made a world of difference!  I found that I could also make them a lot faster.  This meant I could lower my prices a bit because now I can handle a much larger volume.
Because using the heat press was so easy and fast, I realized that I could offer even more products.  I got into making tote bags and other items.  My father-in-law was looking for a bag for his vacation but he couldn't find one he liked.  I made him a "manly" monogrammed bag that he felt comfortable carrying but could easily be distinguished from all the other tote bags out there.  There's nothing like solving a definite problem to make you excited about a business!
When it came time to open my shop, I decided to use the Etsy platform.  As a new seller, I knew there was no way I'd be able to drive traffic to my own site.  I also knew that there were a lot of resources available for Etsy sellers.  I opened up my shop and never looked back!
Over time, I decided that I wanted to offer some different designs that wouldn't work as well with regular heat transfer vinyl.  So I went off to do more research (because that's what I do).  I found that I could print to special vinyl and directly transfer my designs.  This would work for multiple colors and designs!  Luckily, I already had a heat press because I learned it's nearly impossible to get a good transfer with an iron.  I started experimenting and it was amazing how it all came out.  My daughter wears custom designs all the time now.  They stand up to the wash which makes this mom extremely happy.
How I Make Baby Bodysuits Soft
Once I pull a baby bodysuit off the heat press, I gently stretch it.  You can feel the vinyl on the bodysuit, but stretching it actually makes it softer.  After a few washes, the vinyl softens up a bit and gives it a great feel.  I had to try several different products before I found the vinyl I use for my shops.  It had to feel right if it was going to be on babies.
I've gone through a few different ways of making the baby bodysuits, but they are still one of my favorite things to make.  I love it when a happy customer sends me pictures of their baby all dressed up in one of the creations, especially when it's a custom order!  I get to see cute babies wearing something that I crafted just for them and it truly makes me happy.
My business is also growing!  I opened a second shop recently with all of my baby products so that I could expand the types of items that I sell.  I've applied all the things that I'm learning to my second shop and it started much more quickly than the first.  I also recently started this blog, another piece of the puzzle.  It's amazing to me how this all started because I wanted more options for clothing for my daughter…
Pin for later!