You go into a store and you find the baby section. As you wander up and down the racks, you admire all the adorable little outfits all lined up. How precious that a baby will soon be dressed in these very same outfits!
Suddenly, you see it! The perfect little baby bodysuit with matching shorts that you have to have! You go over to the display and go to pick up the outfit you want. And then you look at the sizes and see things like "Newborn", "3m", "6m", "9m", "12m", and "18m". What's up with that?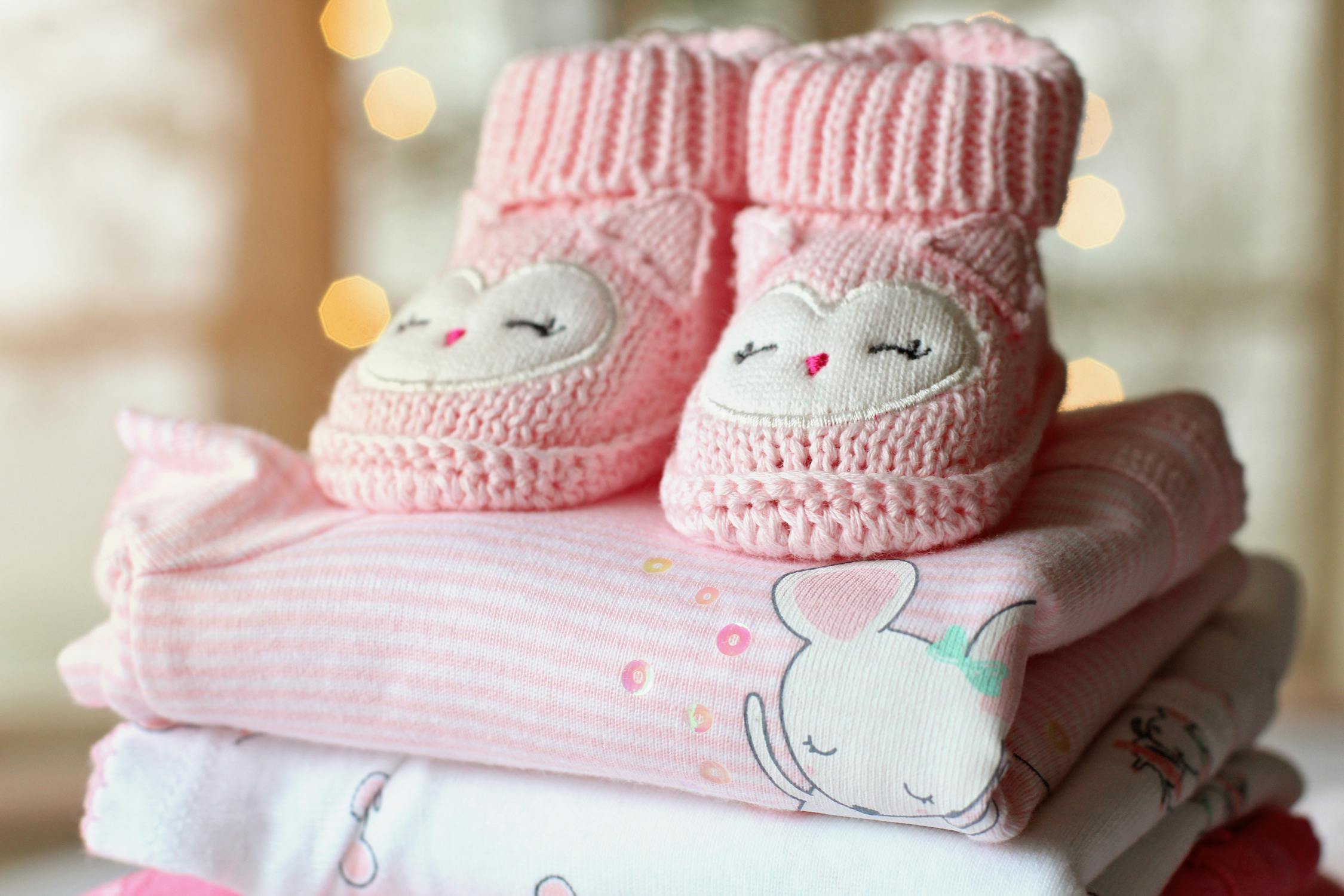 What does the "m" stand for? Maybe months? If you purchase a "3m" outfit, does that mean the baby wears it when they turn 3 months old? Or is it something else?
Buying baby clothes can be overwhelming and confusing if you haven't done it before. It's also important because depending on the season, you may need to be careful about the clothes. You wouldn't want to gift a newborn a Newborn size sweater in the middle of the hottest summer on record. The cute sandals might not work in the dead of winter in New England. So sizing is important!
Before we go on any further, it's important to know that these are just guidelines. I know babies who are much larger than average and much smaller than average. But everyone has to start somewhere so we'll start with average.
The "m" does, in fact, stand for months. However, "3m" actually means that it should fit an average sized baby from 0 months until they hit 3 months old. I'm not sure why baby clothes sizing works that way, but that's how it is. So if you want to buy a gift for a 1-month old that's about average size, "3m" would be a good, solid choice.
What about the "newborn" size? Newborn clothing is smaller than "3m" and not all babies will fit in it. It's usually a good idea to gift someone "3m" sizes because they last a lot longer. For parents, it's usually a good idea to have an outfit or two on hand with the newborn size just in case you need it.
To Recap:
M stands for the month
The sizes are for an average size baby (if you know the baby you're purchasing for is larger than average, size up or size down for a smaller than average baby).
If there's only one size, it's the month that babies will typically stop wearing that size.
For gift giving, usually, people avoid the newborn size. 3m is a solid choice, while larger sizes are nice for the parents because the baby will fit into those outfits eventually.
Are you looking for the perfect baby outfit from the comfort of your own home? Libby and Lu Baby features clean and sophisticated baby bodysuits that make fantastic gifts. And now that you understand sizing, you can shop with confidence, especially as we offer full returns for 30 days. Check it out here!
Pin for later!